Median repayment buffers double from 10 to 21 months
Most mortgage holders will be able to cope if and when interest rates start rising.
That's one of the findings from the Reserve Bank of Australia's (RBA) latest half-yearly Financial Stability Review.
Between February 2020 and February 2022, many borrowers built up big repayment buffers, by paying extra money into their offset and redraw accounts.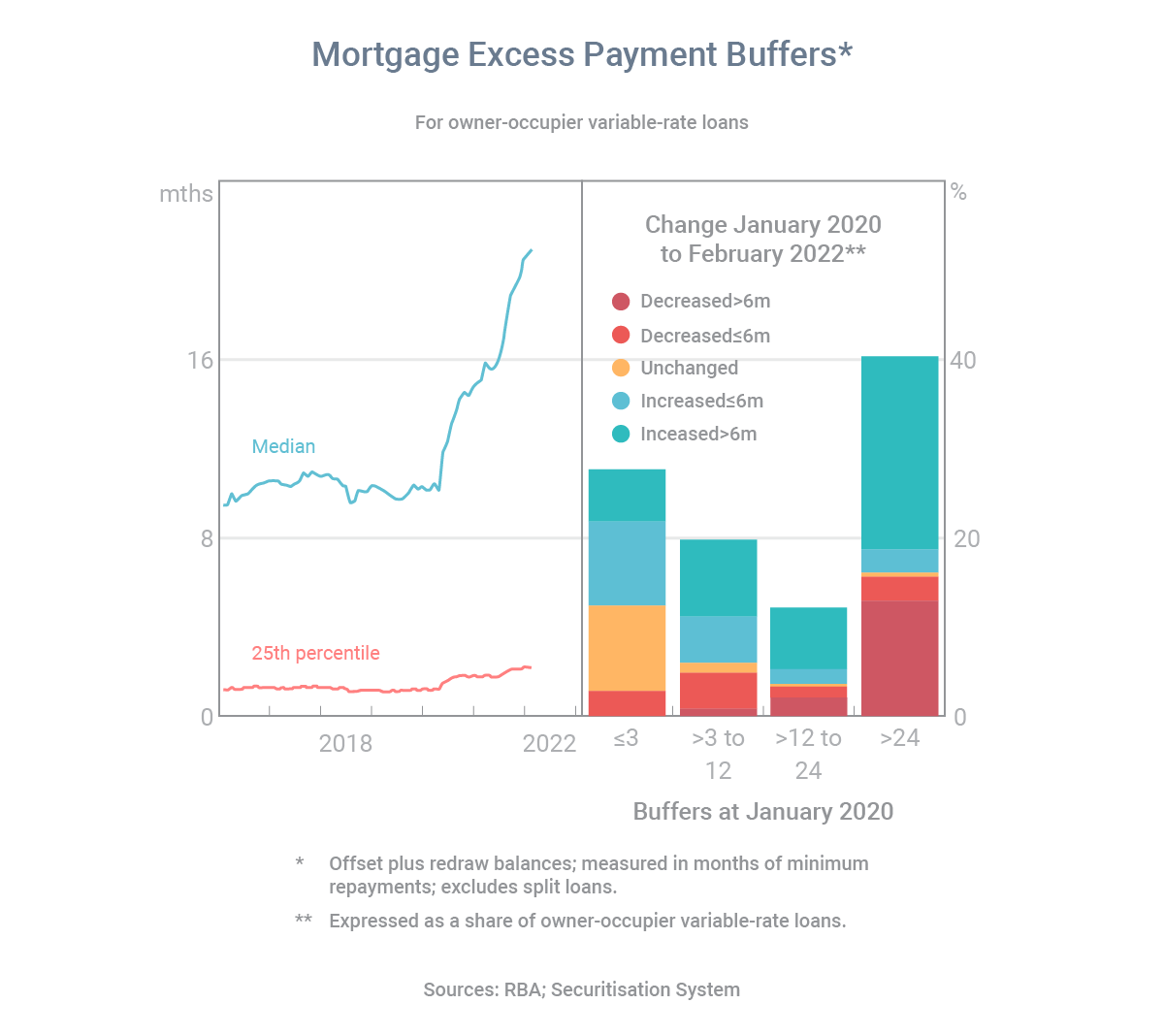 During those two years, the median buffer for owner-occupiers with a variable-rate loan increased from about 10 months of repayments to about 21 months.
"The increase in payment buffers partly reflects the impact of lower interest rates on minimum repayments," according to the RBA.
"If interest rates were to increase by 200 basis points (i.e. 2 percentage points), current excess payments would be equivalent to just under 19 months of scheduled payments."
In further good news, the share of loans in negative equity (i.e. where the loan exceeds the value of the property) has also significantly improved during the two-year period, falling from 2.25% to less than 0.25%.
Want to compare interest rates? Let's talk.
Hit the button below to arrange a conversation with one of my loan specialists to find a deal that's best for your situation.
We partner with over 50 lenders so you can find the perfect solution