Australians refinance more than $20bn of loans
With lots of people coming off fixed rates right now, it's no surprise that an enormous amount of refinancing is occurring, as borrowers look to switch to lower-rate loans.
The latest Australian Bureau of Statistics (ABS) data has revealed that borrowers did $20.60 billion of refinancing in August – which was 3.9% lower than the month before but 12.4% higher than the year before.
Meanwhile, the ABS also revealed that the value of all new home loan commitments in August was $24.82 billion, which was 2.2% higher than the month before.
Owner-occupier borrowing rose 2.6% to $16.07 billion, while investor borrowing rose 1.6% to $8.75 billion.
That said, home loan activity has fallen on a year-on-year basis:
Total borrowing down 9.4%
Owner-occupier down 12.5%
Investor down 3.0%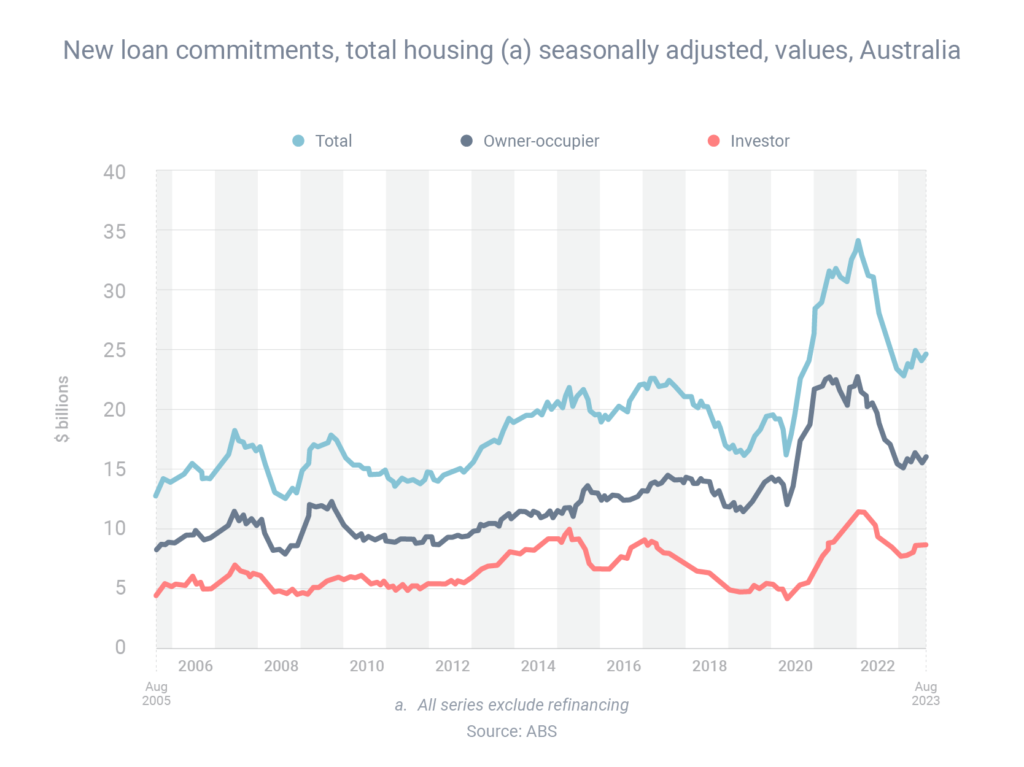 The interest rate environment has changed a lot recently, and the level of competition in the mortgage market is fierce, so there are a lot of great refinancing deals available – including with quality smaller lenders you may be unfamiliar with.
Want to refinance? Let's chat!
Hit the button below to arrange a conversation with one of my loan specialists to find a deal that's best for your situation.
We partner with over 50 lenders so you can find the perfect solution