Interest payments reach 25-year low
Record-low interest rates are helping drive strong buyer interest and surging prices in many property markets throughout Australia.
The share of income that households are devoting to mortgage repayments has fallen to its lowest level since the mid-1980s, according to AMP Capital chief economist Shane Oliver.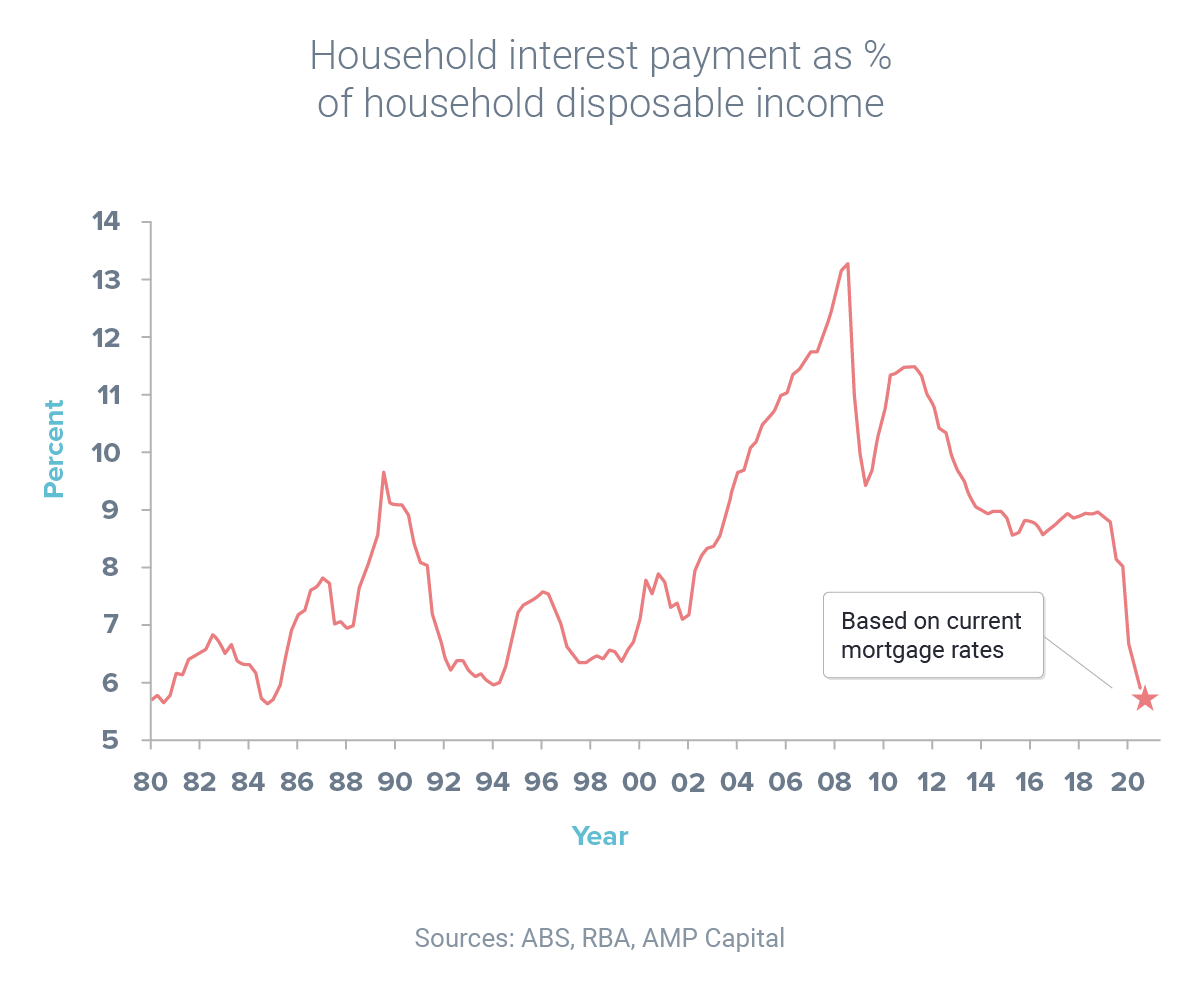 "There is no denying housing affordability is poor, debt is high and some households are suffering significant mortgage stress. But most borrowers appear to be able to service their mortgages," Dr Oliver said.

"In the absence of an unexpected renewed economic downturn, it's hard to see much rise in distressed sales. It's also easy to see from this chart, when combined with home buyer incentives, why home borrowing and buying is surging again."
Home loan applications reached record levels in January, according to the most recent data from the Australian Bureau of Statistics.
In other words, buyers are out in force. So if you're planning to buy in 2021, don't delay, because waiting could potentially cost you tens of thousands of dollars.
Needing a great deal?
Hit the button below to arrange a conversation with one of my loan specialists to find a deal that's best for your situation.
We partner with over 50 lenders so you can find the perfect solution