How to get a great home loan in this red-hot property market
With the property market running hot, mortgage lending is at historically high levels, according to the most recent data from the Australian Bureau of Statistics.
Australians took out $28.6 billion of home loans in February – 1.8% lower than the month before but a massive 55.2% higher than the year before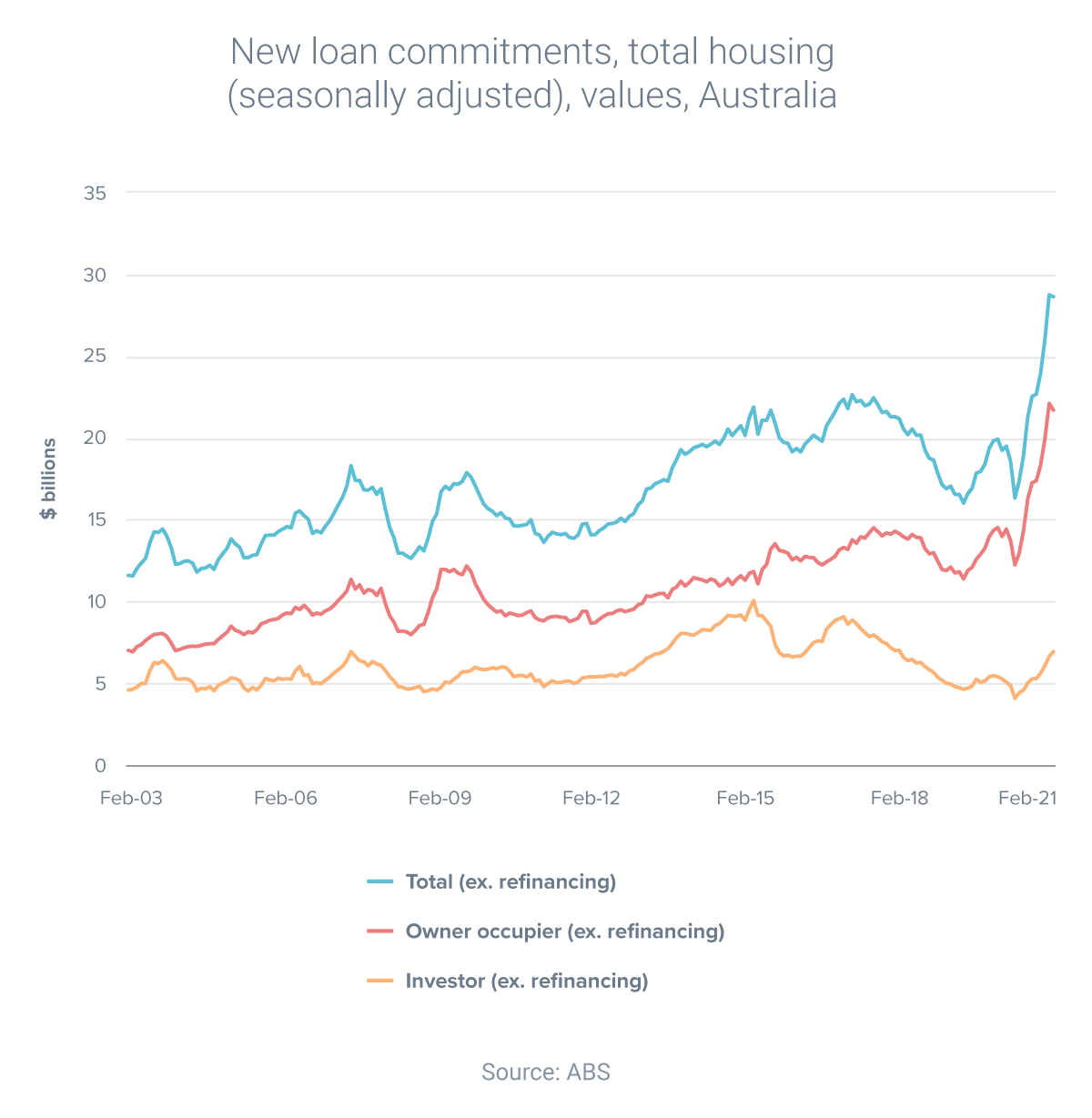 With so much demand for home loans right now, the system isn't functioning as smoothly as it usually does. So here are my top three tips for getting a loan in the current environment:
Start early, because lenders are taking a long time to process applications
Shop around, because there are many great deals that aren't being advertised or shown on comparison websites
Try hard to maintain a high credit rating, and fix any blemishes you might have
The great advantage of using a broker is you'll be covered in all three areas.
A broker will know all the hush-hush special deals, be able to advise you on maintaining your credit rating and manage the time-consuming application process on your behalf.
Book a free appointment
Hit the button below to arrange a conversation with one of my loan specialists to find a deal that's best for your situation.
We partner with over 50 lenders so you can find the perfect solution