Property investor activity grows 67.8% year-on-year
The official data confirms what you might've heard anecdotally – property investors are very active right now.
Property investors took out $33.7 billion of home loans in January, according to the Australian Bureau of Statistics, marking the second consecutive month in which investors set a borrowing record.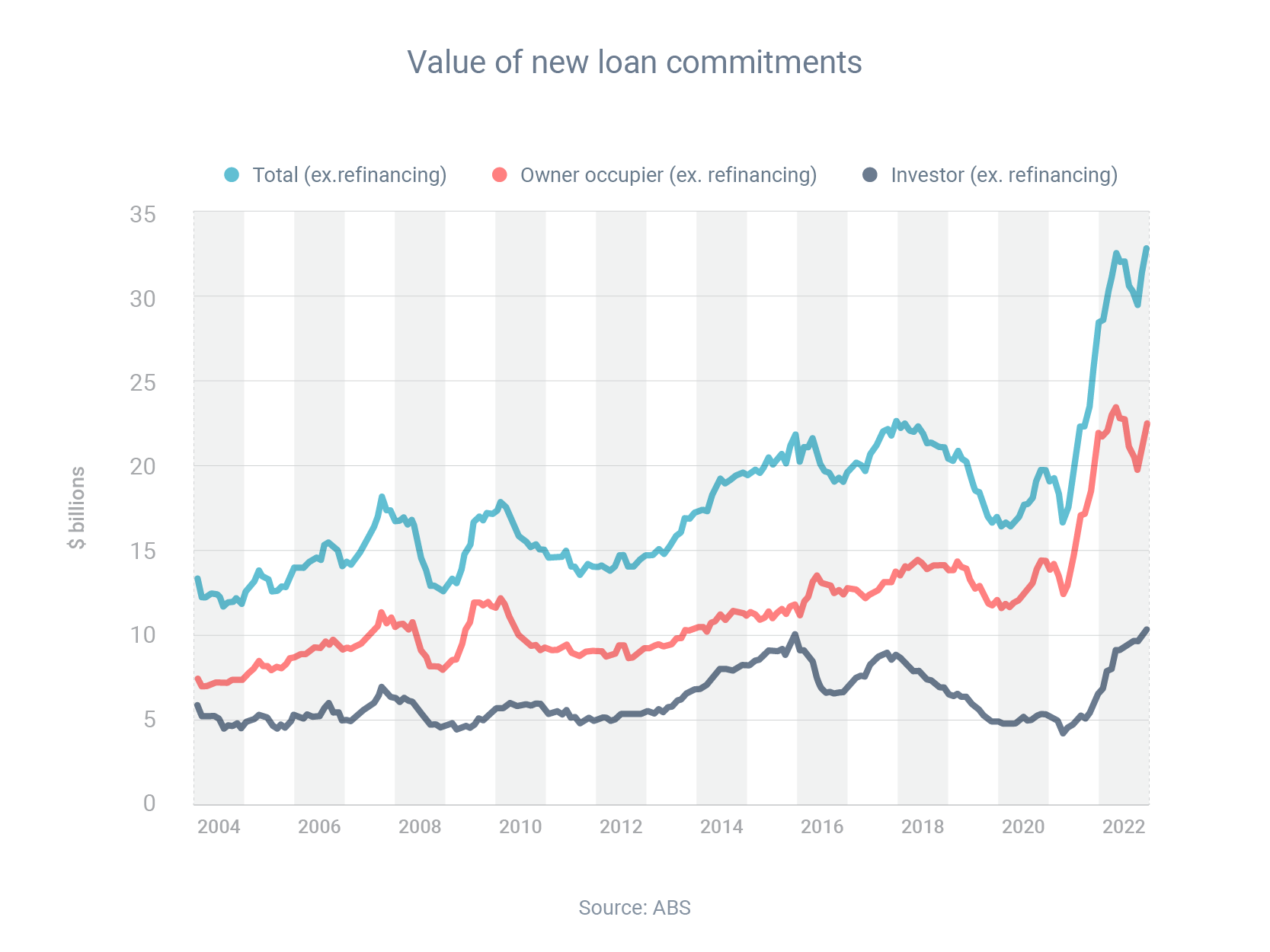 To illustrate how investment activity has surged in recent times, investors borrowed 67.8% more in January than the year before.
This increase has occurred throughout the country, with investment activity increasing by:
Queensland = up 94% over the year to January
South Australia = 81%
Victoria = 67%
New South Wales = 64%
Western Australia = 56%
ACT = 42%
Northern Territory = 33%
Tasmania = 32%
Australia's vacancy rate (the share of untenanted rental properties) is at an incredibly low 1.1%, according to the latest data from Domain.
That means most property investors are finding it easy to secure quality tenants. It also gives many investors the chance to raise rents, because demand for rental accommodation is so high right now.
I can help you buy an investment property
Hit the button below to arrange a conversation with one of my loan specialists to find a deal that's best for your situation.
We partner with over 50 lenders so you can find the perfect solution