More and more Australians choosing brokers over banks
Mortgage brokers were responsible for 66.5% of all new home loans in the December quarter, according to the latest data from research group Comparator.
That is not only a record for a December quarter, it's also a significant increase on the market share brokers recorded in December 2020 (59.4%) and December 2019 (55.3%).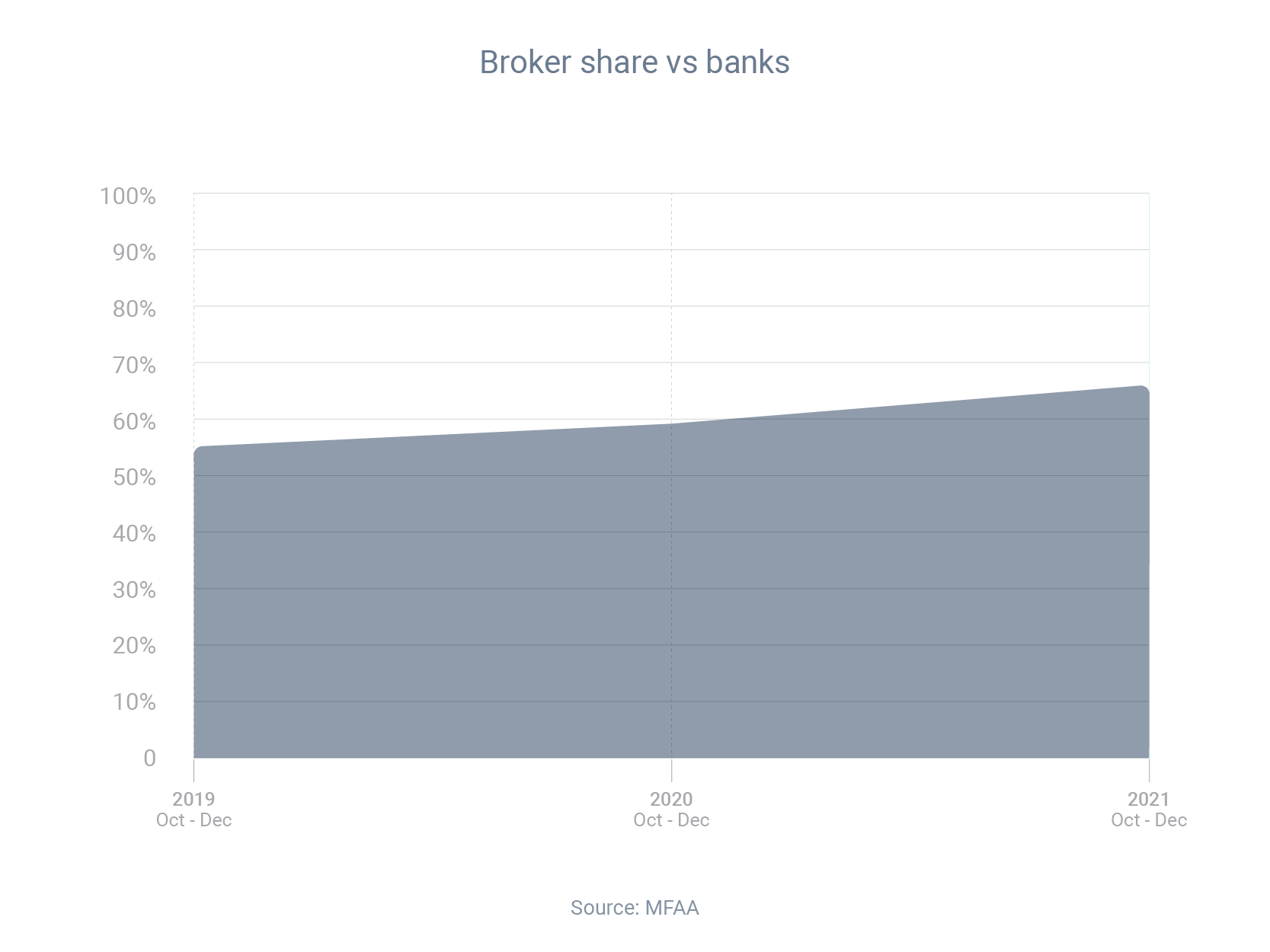 Mike Felton, the CEO of the Mortgage & Finance Association of Australia, said the strong increase in mortgage broker market share shows that consumers really value the service, competition and choice that brokers provide.
When you visit a bank for home loan advice, the bank will only tell you about its own products, even if it knows another lender is offering a better home loan.
But when you visit a broker, the broker will compare interest rates, loan features and borrowing criteria from a range of lenders. The broker will also negotiate with lenders on your behalf. That significantly increases your chances of getting a great loan that's tailored to your unique circumstances.
Want to compare interest rates? Let's talk.
Hit the button below to arrange a conversation with one of my loan specialists to find a deal that's best for your situation.
We partner with over 50 lenders so you can find the perfect solution