Refinancing activity keeps going from strength to strength
The home loan refinancing boom, which has lasted for two years and counting, has reached record levels.
Refinancing activity has dramatically increased during that time from $13.7 billion worth in February 2021 to $16.2 billion in February 2022 and, now, according to the latest Australian Bureau of Statistics data, a record $19.9 billion in February 2023.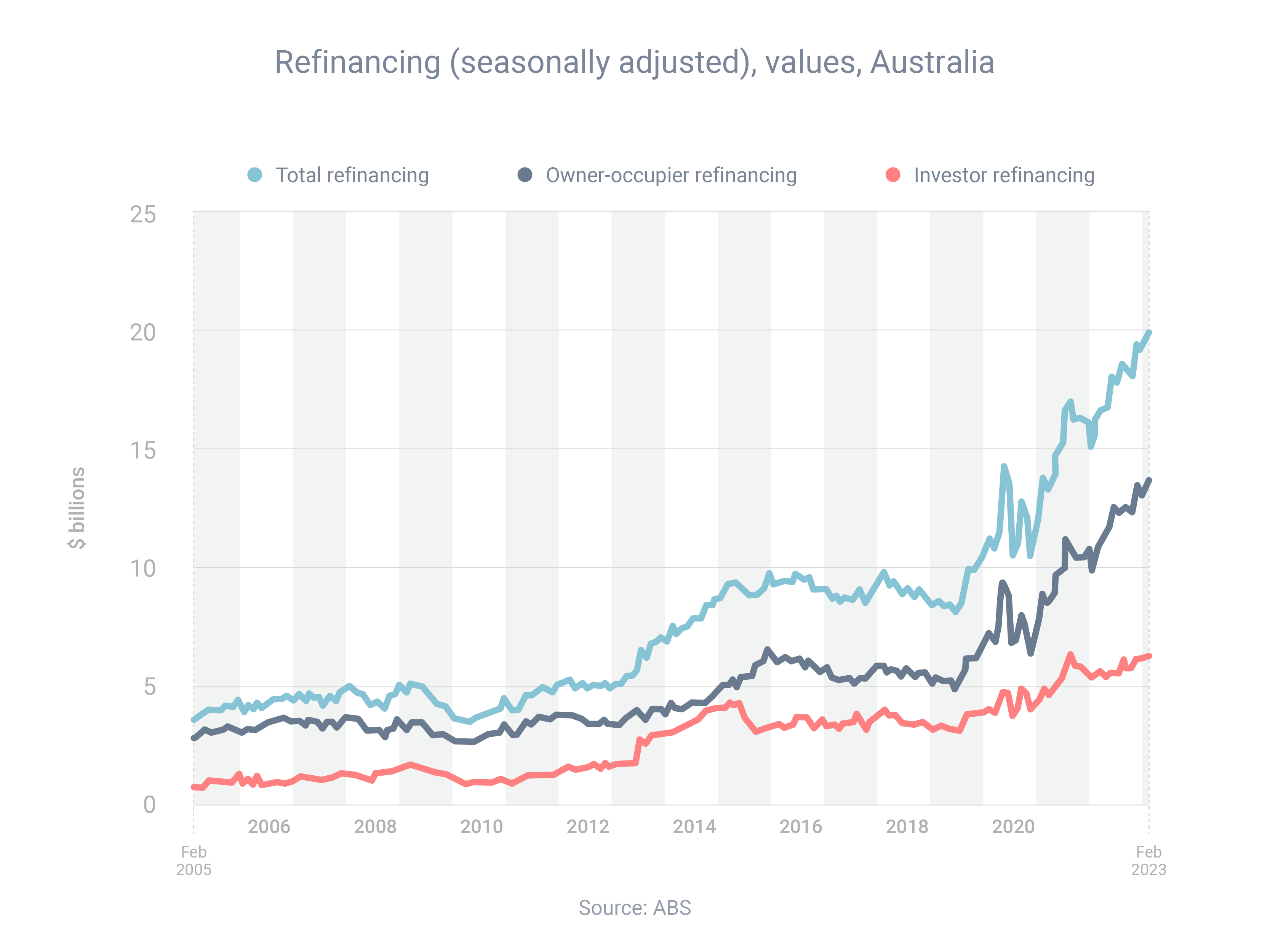 The refinancing surge started in 2021 when interest rates were at record-low levels – at that point, many borrowers refinanced so they could lock in ultra-low fixed rates.
The surge was given fresh life in May 2022 when the Reserve Bank started raising rates – many borrowers then refinanced to lower-rate loans to 'cancel out' rate rises.
There's no doubt the mortgage market has changed a lot in a short amount of time. So if it's been at least two years since you refinanced, there's a good chance your interest rate is unnecessarily high. My suggestion is to book an appointment so we can review your loan and see if there's a better deal elsewhere.
Want to refinance? Let's talk
Hit the button below to arrange a conversation with one of my loan specialists to find a deal that's best for your situation.
We partner with over 50 lenders so you can find the perfect solution