First home buyer activity jumps 15.8% month-on-month
It's too early to say first home buyers are back, but they've certainly made a welcome return to the market, according to the latest data from the Australian Bureau of Statistics.
The number of new owner-occupier first home buyer loan commitments rose 15.8% in March, after reaching a five-year low in February.
That said, first home buyer activity was 21.8% lower than the year before and 50.5% lower than the January 2021 high.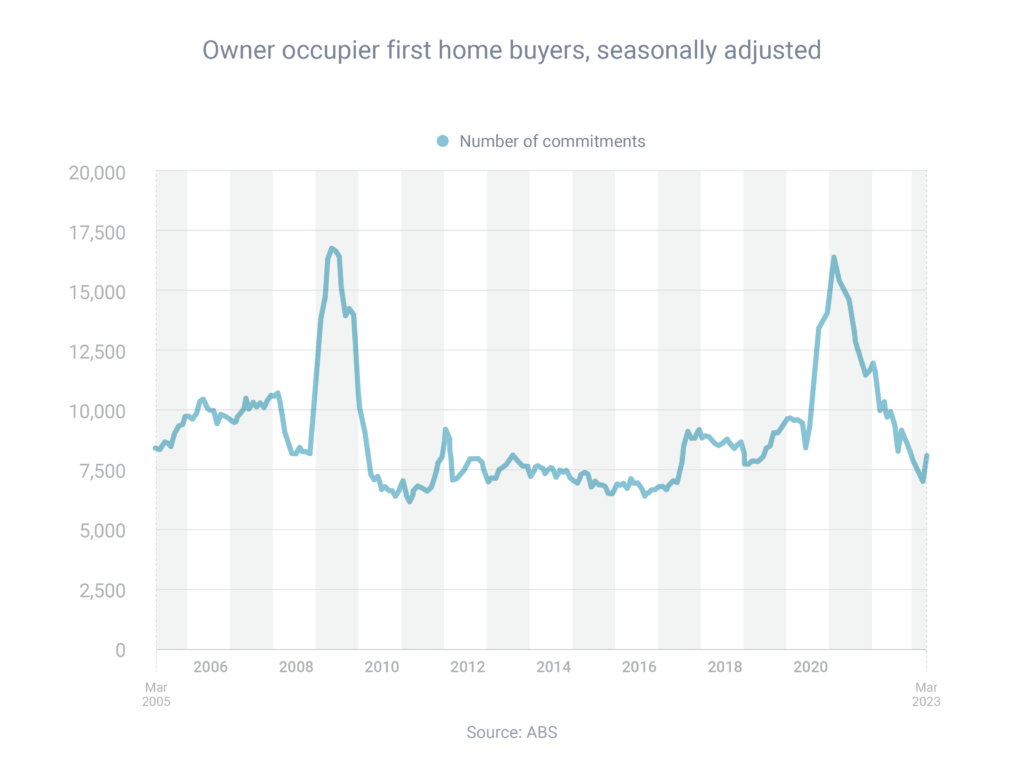 Now that property prices appear to be rising again (see first story in newsletter), it might be wise for first home buyers to enter the market sooner rather than later, before prices rise further. Saving a deposit can be hard, but there are two ways to speed up the process.
Under the First Home Guarantee, the federal government helps eligible first home buyers purchase a property with just a 5% deposit without having to pay lender's mortgage insurance. Income and price caps apply.
First home buyers who have parental support can use a guarantor home loan to enter the market with, potentially, a 0% deposit. Again, conditions apply.
I love helping first home buyers get on the property ladder.
Contact me for expert advice.
See how much you can borrow now. Let's talk.
Hit the button below to arrange a conversation with one of my loan specialists to find a deal that's best for your situation.
We partner with over 50 lenders so you can find the perfect solution