Unit prices and rents heading north
Things are looking up for owners of units, whether owner-occupiers or investors.
After the national median unit price fell for 10 consecutive months, it increased in both March (0.6%) and April (0.7%), according to CoreLogic.
CoreLogic economist Kaytlin Ezzy said this could signify "the start of a slow recovery phase, with inflation seemingly moving past its peak and consumer sentiment rising from near-record lows".
Meanwhile, unit rents are not only surging (up 14.8% over the year to April), they're growing significantly faster than house rents (8.4%).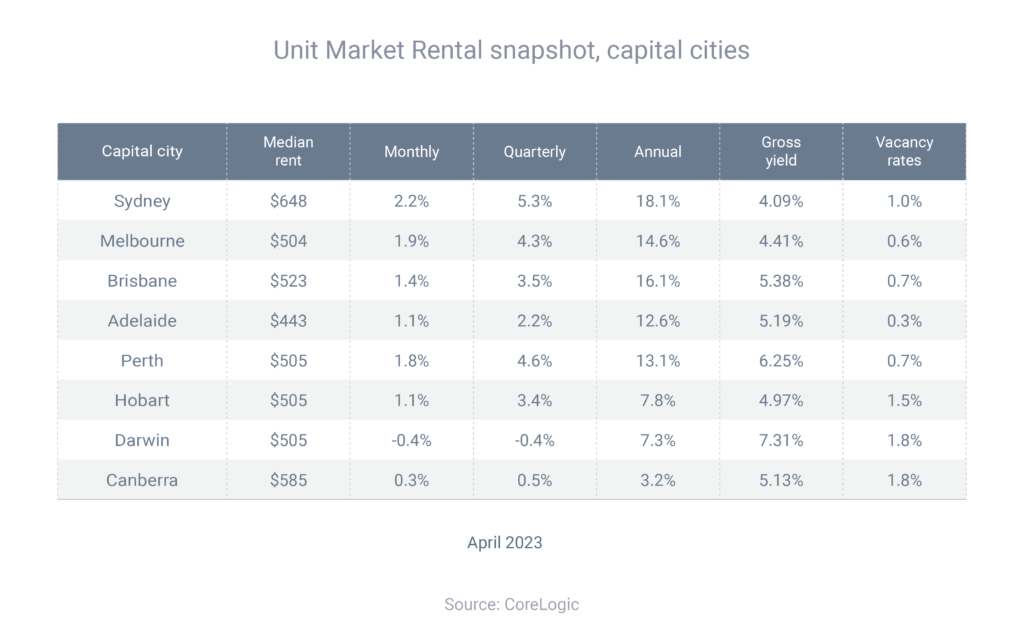 "The mismatch between [unit] rental supply and demand has seen capital city rental growth reaccelerate, which will be unwelcome news to many tenants already struggling to find affordable rental accommodation," Ms Ezzy said.

"While units across each of the capitals and rest-of-state regions still offer a more affordable rental alternative compared to houses, the stronger rental growth seen in the medium to high-density sector, in part due to their relative affordability, has seen the gap narrow."
Need a home loan? Let's chat.
Hit the button below to arrange a conversation with one of my loan specialists to find a deal that's best for your situation.
We partner with over 50 lenders so you can find the perfect solution