What you should know about the 'fixed-rate cliff'
Australia's mortgage market is experiencing a significant shift, with many homeowners coming off two-year and three-year fixed-rate loans onto much higher variable rates today.
Starting during the 2020 pandemic, there was a boom in fixed-rate borrowing, as lenders slashed their fixed rates to record-low levels and many borrowers took advantage. At the peak, almost 40% of outstanding home loans in early 2022 were fixed, which was "roughly twice their usual share from prior to 2020," according to a research paper published by the Reserve Bank of Australia (RBA).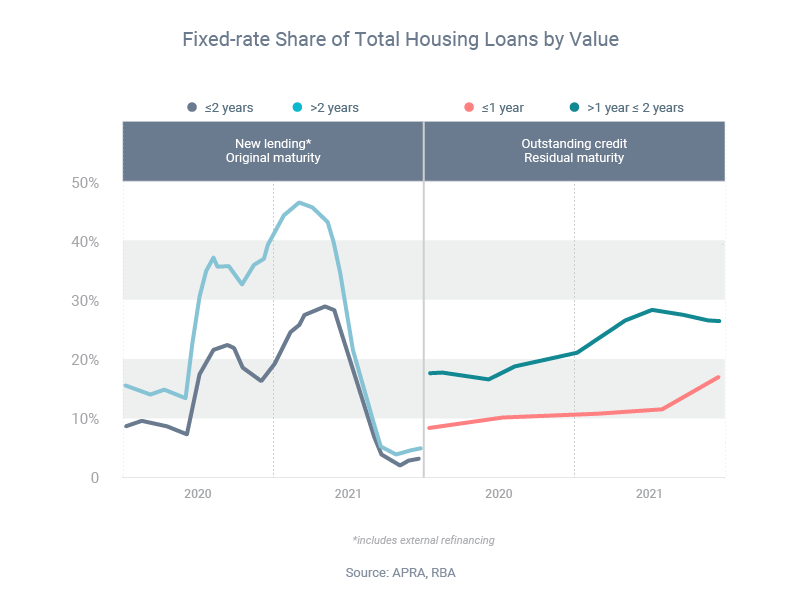 As of March 2023, about 25% of fixed-rate loans outstanding in early 2022 had expired. By the end of 2023, another 40% will expire; and by the end of 2024, another 20%. This is what the media has been referring to as the 'fixed-rate cliff'.
Here are three tips if you're about to revert from a fixed to a variable loan:
Start budgeting right now for higher interest rates
Contact me to discuss whether you could refinance to a new lender with a more suitable fixed or variable rate
Limit your spending to increase your chances of qualifying for a new loan
Switching from fixed to variable? Let's talk.
Hit the button below to arrange a conversation with one of my loan specialists to find a deal that's best for your situation.
We partner with over 50 lenders so you can find the perfect solution