Lenders have not passed on all of the RBA's rate hikes
Despite the interest rate rises that have occurred since last year, rates are lower than one would expect due to "strong competition between lenders", according to the Reserve Bank.
Between May 2022 and June 2023, the cash rate increased by 4.00 percentage points. But during that same period, the average interest rate for outstanding variable-rate loans increased by only 3.37 percentage points.
When all outstanding loans (variable and fixed) are taken into account, the average interest rate increased by 2.75 percentage points during the same period. That's because some borrowers still have low-rate fixed loans that were issued before the rate hikes began.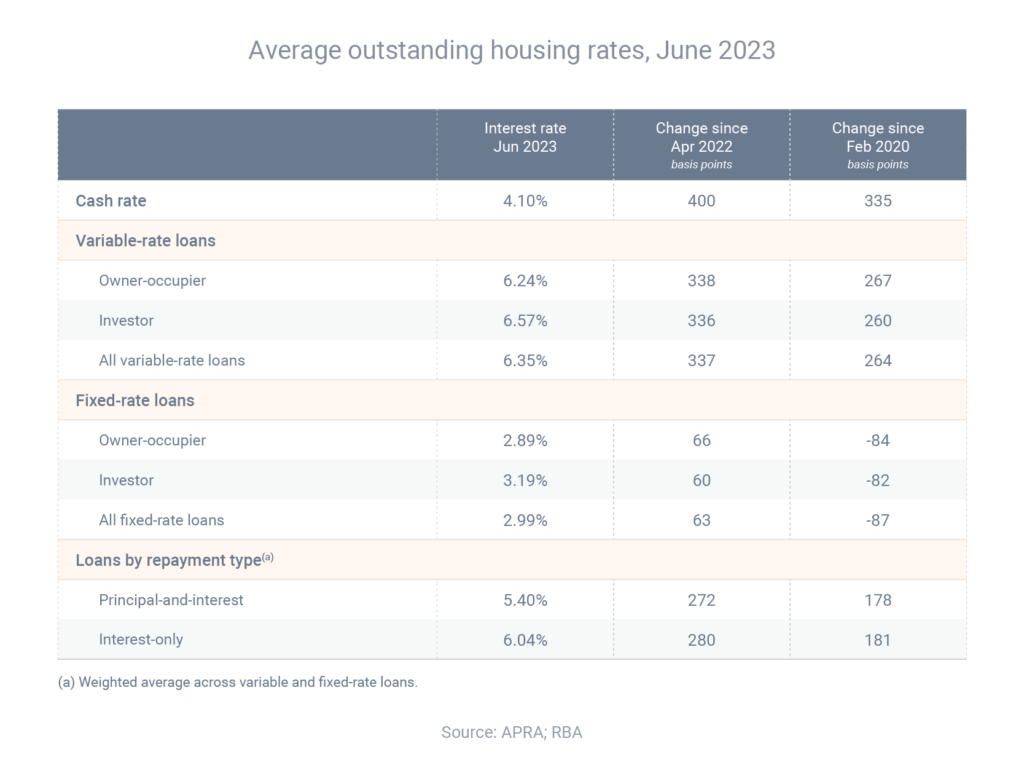 "The share of borrowers rolling off fixed-rate mortgages – taken out two to three years ago at low interest rates – onto much higher rates peaked at just under 5.5% of outstanding housing credit in the June quarter; it will stay high for the rest of this year, before declining in 2024,"
the Reserve Bank said.
"These expiries will see the average outstanding mortgage rate continue to increase as the effect of the rise in the cash rate since May 2022 flows through to a greater share of borrowers."
Get in touch if your fixed rate is expiring.
Hit the button below to arrange a conversation with one of my loan specialists to find a deal that's best for your situation.
We partner with over 50 lenders so you can find the perfect solution